New Year classical concerts are abundant in Budapest, but mostly on New Year's Day. What about New Year's Eve in Budapest if you love classical music?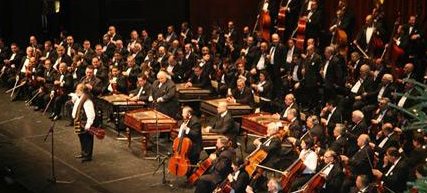 The old year is soon going to end, and stepping off the last stones of the old year needs some great elevation to get impetus for the upcoming New Year.
There are two New Year's Eve concerts that stand out as unique experiences.
2012 NYE Concerts
Dec 30 2012: Music-Wine Gala Concert with the 100 Member Gipsy Orchestra
Dec 31 2012: Classical Music Concert in the St Michael Church, Budapest
100 Member Gipsy Orchestra NYE Concert
The world famous 100 Member Gypsy Orchestra gives its annual New Year's Eve performance in the Budapest Congress Center with an optional gala dinner. The music performance will include pieces from Khachaturian, Monti, Brahms, etc.
Venue: Budapest Congress Center (aka the Budapest Convention Center)
Date: 30 December 2012 (one day before New Year's Eve, it is a pre-NYE event in Budapest)
Tickets: the prices of the tickets range from 43.71 Euros to 108.81 Euros. While the cheap tickets include the concert and a drink, the more expensive tickets include either snacks or a New Year's Eve gala dinner with drinks.
St Michael Church NYE Concert
How can one say farewell to the old year better than with a beautiful concert with Vivaldi and Mozart, or Franz Liszt in a fascinating Baroque church in the city center of Budapest?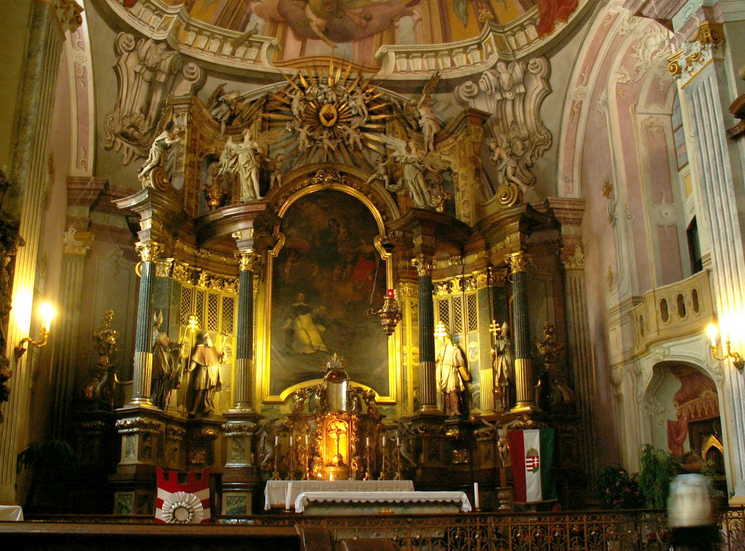 Budapest St Michael Church: St Dominic altar – Jaime Silva Photography
Budapest Innercity St Michael Church Concert (Belvarosi Szent Mihaly Templom): Monday, December 31 2012, 6 pm, Vivaldi The Four Seasons (Summer, Winter, Spring, Autumn), Mozart A little Night Music, Franz Liszt Hungarian rhapsody No. 2. The concert is a perfect program to end the year, and a nice gift to enjoy together.
Tickets: from Euro 29.76
Venue: St Michael Church Budapest
Address: 47 Vaci Street, Budapest, District V
How to get to St Michael Church?
As St Michael Church is very close to the city center on Vaci utca shopping street, there are many ways to get to the church easily.
Metro: the closest metro station is on the M3 blue metro line at Ferenciek tere metro station
Bus: there are many buses stopping on Ferenciek tere Square, the bus stop that is very close to St Michael Church, like bus number 7, 173, etc.
See the recording of an earlier concert at the Inner city St Michael's Church in Budapest, the Duna String Orchestra is playing the Hungarian Rhapsody No 2 by Franz Liszt (recorded on 9 March, 2011 in the St Mihaly Church in Budapest)